MANGILAO, GUAM.  Change happens on the personal level or the community level when a group of people step forward and take on the responsibility.  This large photo is from the final night of CHL-Guam's Health Weight Initiative.  In this newest edition of the CHL Newsbrief we highlight work being done at the community level in Guam and all our jurisdictions.   At this point in the program we are doing our second round of measurements and continuing our intervention relationships where appropriate.
We also want to share with you some data that has come out of our preliminary work.  We gathered existing data from around the region, and have documented that obesity increases in occurrence among our children, from 21% at age 2 years to 39% by age 8 years;  and the problem increases at around school entry (Am J Public Health. 2015 Jan;105(1):e22-e35.2014).  We will be updating these findings with CHL measured data, and using information such as this to guide our program plans.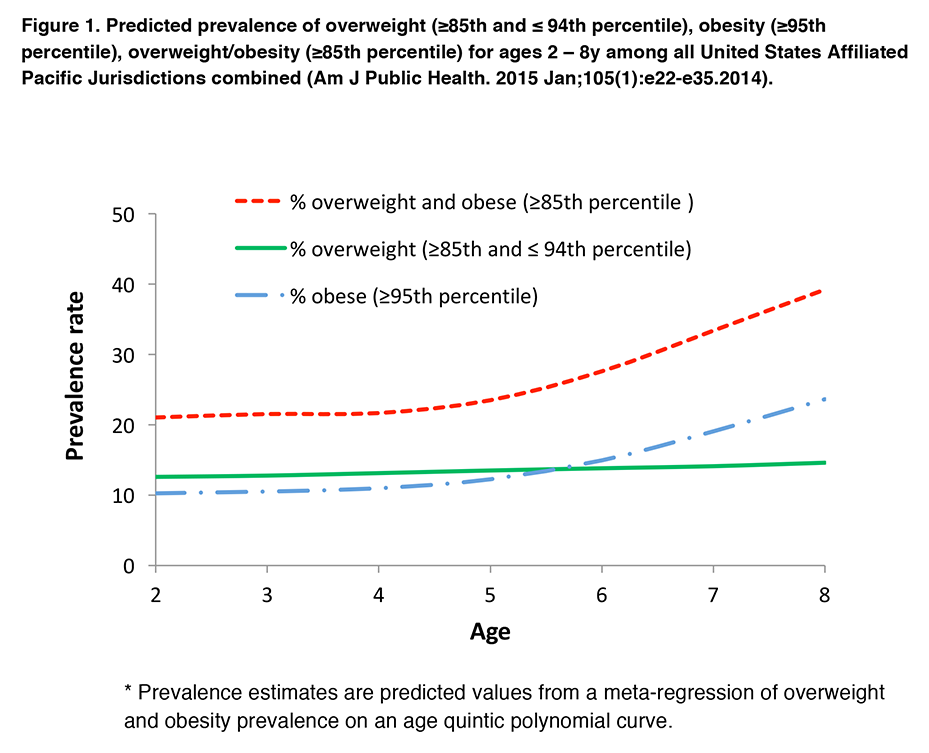 So, that is just a taste of what you will find in our latest news. Thanks for stopping by our website!