We are thrilled to introduce CHL's first class of scholarship students.  They started their program in August 2012.  Spend a few moments getting the know them by clicking the link associated with their name.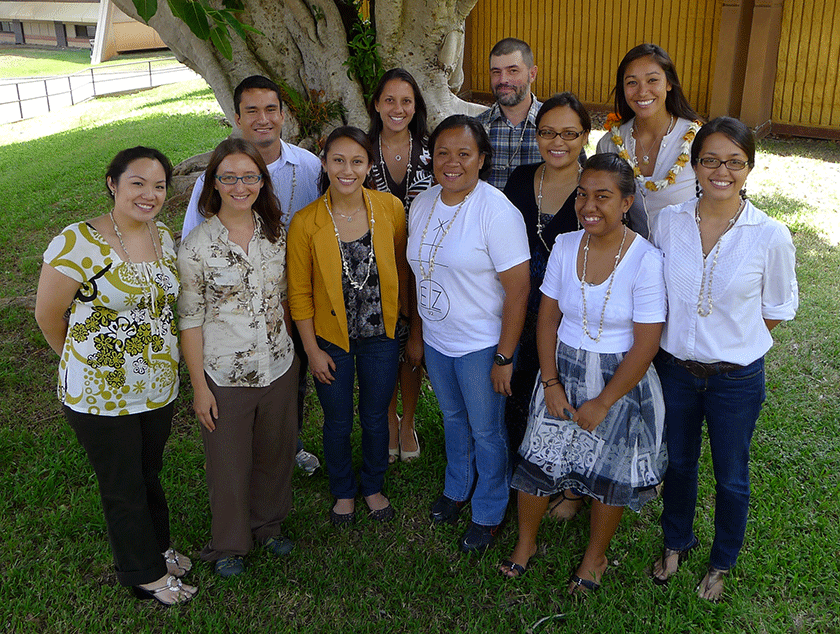 Front row: Ashley Morisako (Hawai'i), Rachel Garcia (Alaska, withdrawn), Lenora Matanane (Guam), Edumyle Otobed (Palau, widthdrawn), Neelma Skilling (Kosrae), Patricia Coleman (CNMI).
Back row: Caleb Scanlan – withdrawn from CHL (American Samoa), Tanisha Ann Aflague (Guam), Ron Standlee-Strom (Alaska), Rose Castro (CNMI), Monica Esquivel (Hawai'i).