Hafa Adai, CHL supporters!
CHL staff have been working diligently in each jurisdiction with our greatest challenge so far:  baseline measurement.  One of the outcomes of the CHL work will be a robust dataset on weight, height and waist measurements for children 2-8 years old.  I know we, CNMI, are also going through this first big task and it is both a lot of work and a worthwhile endeavor – we have learned a lot and have a new set of measurement skills distributed within the CNMI land grant staff.  Working with great colleagues and encouraging one another is the key to our success!
Please take 5 minutes now to find out what other jurisdictions are doing by reading the latest issue of CHL News.  It feels great to know what and how my fellow CHLers are doing.
Great job CHL staff and community partners!
Jang Ho Kim
CHL CNMI Lead Site Co-Investigator
---
From the editor
We would like you to meet our Featured CHL Staff.  Check out Dr. Jonathan Deenik and Dr. Rachel Novotny at the bottom of the main website – click here.
---
Alaska
CHL Alaska
After the longest snow season (and shortest spring) on record, summer is in full swing and CHL Alaska is gearing up for another round of data collection.  In Fairbanks, we're changing our recruitment approach and are excited to take advantage of the Center for Alaska Native Health Research's (CANHR's) new research clinic on the University of Alaska Fairbanks campus.  Recruiting participants to come to the CANHR clinic for baseline measurement will allow us to make efficient use of staff time and resources and expand our reach.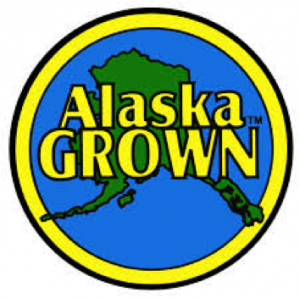 Summer in Alaska means gardens and fresh produce. With temperatures in the 80's last week and nearly 20 hours of daylight, Alaskans are busy transplanting seedlings and setting up irrigation systems. CHL Alaska has plans to make use of Alaska grown produce in a number of ways. We plan to highlight the Division of Agriculture's Alaska Grown restaurant rewards programs. The Alaska Grown program is intended to increase consumer awareness and consumption of Alaska agricultural products (potatoes, carrots, tomatoes, broccoli, greens…).  By promoting the program in childcare centers we hope that parents will choose restaurants that serve local produce and that children increase their intake of vegetables and fruit.
---
American Samoa
CHL American Samoa
One of the challenges faced by the American Samoa CHL measurement team is keeping the children occupied while parents are busy completing the many forms needed to describe the children's home environment. This task falls to our 4-H Program. Aided by team members, 4-H staff engages the children in crafts, like making paper leis ("ula" in Samoa) and in active games such as Head-Shoulders-Knees-and-Toes and London Bridges. They recently added activities using a parachute, which drew an enthusiastic response from both children and staff. And both were reluctant to end the fun when the time for measurements began.
Support of our 4-H Program has proved highly beneficial in a number of ways: keeping the children entertained in active play with staff puts them at their ease during the measurement phase. It also dissipates their pent up energy to allow for accurate measurements. Parents are free to complete forms without interruption, and they are grateful to be presented with a subdued child while awaiting checkout and compensation.
In addition to 4-H, our Expanded Food and Nutrition Education Program, or EFNEP, supplies healthy snacks and bottled water during measurement sessions, since these may extend for three hours or more. Besides providing for everyone's immediate needs, the choice of snacks and water serve as examples for parents to emulate.
Finally, Research Station staff take on the "heavy lifting," literally. They set up tables, chairs, and a large tent in schoolyards to shield participants and staff from rain and sun.
CHL measurement sessions are just another example of the Research Program and the Cooperative Extension Service working together to get the job done.
---
Commonwealth of the Northern Mariana Islands
CHL Commonwealth of the Northern Mariana Islands
A leadership role places many of us in the position of being role models, yet very little specific guidance is available on this topic.  For this reason, the CNMI CHL team decided to bring Jeannie Butel, CHL Intervention Coordinator, to the CNMI to facilitate a role model workshop for identified role models from the communities of Kagman and San Roque/Tanapag.
The training focused on recognizing and further developing skills of role models and included a few leadership/team building sessions.  There was a facilitated discussion included on the "next steps" for role models with regards to community interventions.  The training provided role models in San Roque/Tanapag and Kagman with methods and resources to deliver CHL messages in adaptable and effective ways and allowed for more interaction between CNMI CHL personnel and community role models/leaders.
The role model training comprised of a diverse group of active members from Kagman and San Roque/Tanapag communities.  In attendance were well-known health advocates, public school officials, farmers, local entrepreneurs, active school volunteers and parents.  Their insights and knowledge provided the CHL team with important key information that will help guide the development of intervention activities.  Certain members have attended previous community meetings while others were instrumental with recruitment and meeting our measurement numbers.
Based on results from the participant evaluation, the workshop was very beneficial as participants learned new skills to become better role model/leaders in their community.  A few expressed their excitement and appreciation of being invited to the workshop as it helped them identify and develop their leadership skills.  Furthermore, participants were able to exchange ideas and experiences with other leaders in their community.
The workshop may have ended but the CNMI CHL staff continues to build momentum by scheduling follow-up meetings and updating the group with the latest relevant information.  To end on a very promising note, the synergy that transpired during the workshops has led to the initiation of Kagman's community weekly Monday walks.
---
Freely Associated States of Micronesia
CHL Freely Associated States
It was through water rationing, slow internet connections, flight cancellations, language barriers, and even crazy winds turning the screen away from where we were all seated that the CHL FAS team managed to successfully and progressively carry out two meetings in Pohnpei.  The first meeting was held from February 11-15, 2013, where the team, with the guidance of the CHL Coordinating Team: Dr. Rachel Novotny, Dr. Marie Fialkowski, Dr. Lynne Wilkens, drafted a sampling framework and timeline for the FAS prevalence survey to be conducted throughout the region.  During the first meeting the CHL Coordinating Team began the rigorous process of anthropometric measurement standardization for the FAS team.  The second meeting was just concluded on May 01, 2013, and focused on measurement standardization.  With a strong team and a plan in hand, the FAS team is ready to get the ball rolling.  The surveys have been scheduled and the team is getting ready to start collecting their data.  Pohnpei will be the first study site in September with Palau next in line in November of this year.  All the other jurisdictions are being scheduled accordingly.  The FAS team welcomes newly hired Daisy Gilmatam as the Outreach Assistant based in Yap. Excited about getting to the actual work, the FAS team is anxiously awaiting to share the news with the whole of CHL come June at the Annual CHL Meeting in Guam.
---
Guam
CHL Guam
Community Gardens
Guam CHL team members continue to meet with partners of the community to develop community and school gardens at select villages.  Team members continue to serve on the Non Communicable Disease Consortium (NCD) to align similar work plans, such as supporting built environments to promote safe play and increasing consumption of fruits and vegetables through home and community gardens.
In Yona, a series of four community workshops on "how to start a garden" have completed. These workshops were a collaborative effort between the Haya Foundation, St. Francis School, University of Guam Cooperative Extension Service, and Guam Department of Public Health and Social Service's NCD Consortium.  Topics included: sheet mulching, other mulching, plant propagation, raised bed & container gardening, water, and composting.
On campus, our CHL demonstration garden has presented a great opportunity to train our staff and to showcase the practices we are promoting to the community.
Daycare Policy
Guam CHL team obtained the listing of licensed/registered daycares on Guam from CEDDERS and Department of Public Health and Social Services. Team members collected policies from daycares on April 18, 19, and 22. Policies were obtained from 29 facilities island-wide. The team members assessed and rated the collected policies using the "CHL Preschool Wellness Policy Evaluation Tool."
Team members are currently researching Guam laws pertaining to food and nutrition and daycare guidelines. The policy plan for the next phase in daycare intervention is to identify partner daycares, training, and level of intervention needed within the geared communities.
CHL Annual Meeting
Guam CHL team members have been working diligently on preparations for the 2013 CHL Annual Meeting. In addition to monthly meetings with the Hawaii Team, the Guam Team has been working closely with TC Chun over the past few weeks to secure the event location, catering services, and excursions.
---
Hawai'i
CHL Hawai'i
The past three months have been very busy for the recruitment and measurement team.  They have gone from the leeward to the windward side of Oahu, to Hawai'i Island, and finally Maui.  Although there have been long days the team has shown a positive attitude and been willing to help wherever they are able.  The team has become a cohesive and supportive unit.  They have adapted to many different settings from covered walkways to baseball fields and have always managed to set up an efficient and welcoming area.  During their spare time on neighbor island trips, the team trains, assesses parks, stores, schools, fast food outlets, and community walkability to help complete the picture of the community.  Many thanks to the entire team for their ingenuity, dedication and hard work.  They are CHL superstars!
After months of preparation, we are beginning to work with community partners to support the health and wellbeing of our keiki.  We are looking to unite projects, programs, cultural practitioners, and agencies that are already working to support families and communities behind the vision of having healthy keiki in healthy communities in a way that reconnects communities back to the land and to their culture.  We have established partnerships to develop container/backyard gardens, preschool wellness policies and teacher training, healthy messaging, and identifying role models in the community.  We are excited to be joining with community partners and are looking forward to moving together with the community for the wellbeing of our keiki.
All this cannot be accomplished without all the "behind the scene" assistance from the CHL support staff.  From setting up travel arrangements to making sure our IT needs are met (both when in the office and when traveling) the CHL support staff is willing to go the extra mile to make sure it is done.  Thank you all!
A hui ho.